Cat Air Service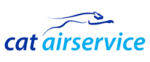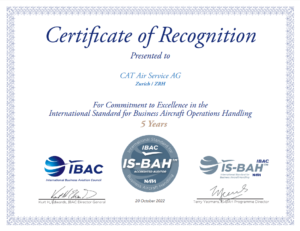 Created in 2014 as a joint venture between the charter company, Cat Aviation, and the maintenance and handling facility, Air Service Basel, Cat Air Service handles crews, passengers and aircraft for Business Aviation at Kloten airport in Zurich.
‍
The company vision is to provide every customer with a unique service that is professionally and discreetly executed to each individual's needs.
‍
Built on a long history of customer care and luxury service, the company is flexible, innovative and always exploring creative methods to offer the best possible solutions.
Passengers, pilots and crew begin and end their journey with only the best services from our dedicated team.
For Pilots and Crew
We appreciate the work involved when flying to Zurich so allow us to make all the required landing arrangements on your behalf and let us help relieve some of the unnecessary strain.
With our concierge service; slots, parking, hotel bookings and catering can be ordered in advance and you can be assured that everything will be prepared for your arrival.
Airside crew facilities
Snooze area
Shower room
Sat TV
Working space
Crew briefing area
Wi-Fi
Dishwashing facilities
Wet Ice machine
Refrigerated storage area
Refreshments
---
---
Landside crew facilities
Crew room
Reception
Wi-Fi
Working space
Crew briefing area
Refreshment center with coffee/tea
---
---
For Passengers
Zurich Airport is large and it can be complicated to navigate around. Our attentive staff ensure that passengers are accompanied throughout their transfer so the journey can be completed quickly and efficiently.
‍Regardless of what further travel arrangements have been made, we are committed to getting you to your end destination. We provide safe, trouble-free transfers and concierge services to ensure that passengers are comfortable and stress-free.
‍We communicate with ground transport services, scheduled airlines and hotels to make your transfer as seamless as possible. We will additionally take care of your private car in your absence.
Amenities
Reception desk
Private lounge with restaurant capabilities
Conference rooms
Additional waiting area
Private car parking area with valet parking, limousine and taxi booking
Hotel reservations
Rental car reservations
Further services on request
---
Passenger Lounge Landside