Farnborough Airport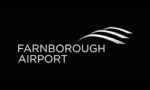 Farnborough Airport is Europe's premier business aviation airport located close to London making it 'The Leading Business Aviation Gateway to London'.
The airport is the most modern of its kind offering a 5-star service with no compromises and the highest level of both passenger and crew facilities.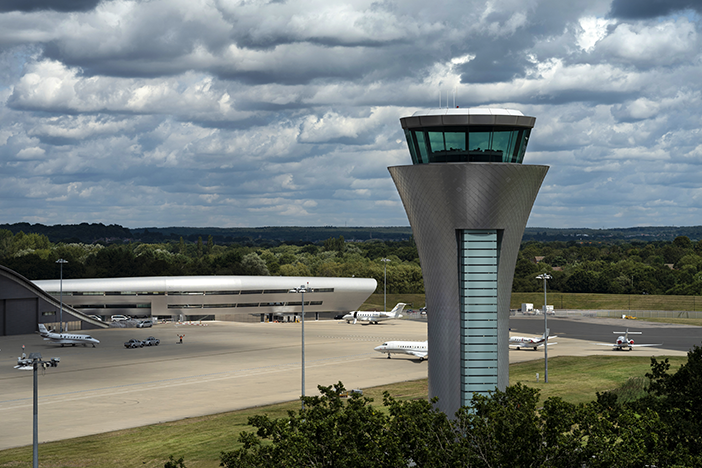 The airport has been designed for the ultimate business aviation experience.
With this in mind, clients will benefit from the support of award winning fixed base operations and customer service excellence combined with a discreet ambience.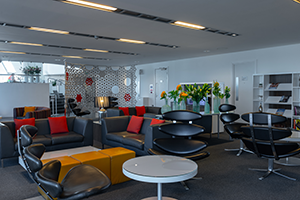 The airport's award winning FBO include over 240,000 sq ft climate controlled hangarage, fuelling, de-icing, aircraft storage spaces, passenger & crew concierge services, crew snooze rooms including flat beds, passenger and crew showers, crew gymnasium, wireless crew rooms, complimentary ramp Wi-Fi, speedy immigration, on-site customs and immigration clearance, pet-travel scheme, full private screening facilities, meeting rooms along with an on-site luxury contemporary hotel – The Aviator.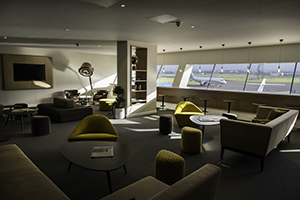 The location of the airport is within easy access to major road links into London. The Capital is also reachable by a 30-minute train journey or a 15 minute helicopter service to Battersea.
All of these facilities and services truly result in 'The purpose-built airport for BUSINESS, for PRIVACY, for LONDON.