Mototok International GmbH

Mototok electrically driven and remotely controlled tugs changes the way of moving aircraft. A single person is able to maintain an all-round view of the aircraft and thus supervise its movements on their own. Thanks to its highly precise manoeuvring abilities and elaborate design up to 40% less space is required for parking and manoeuvring in the hangar and on the apron.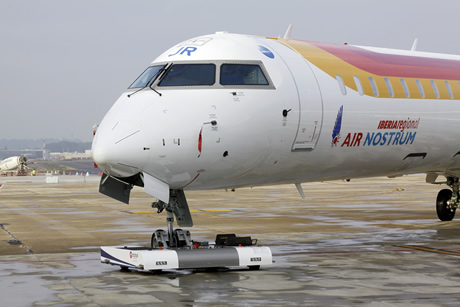 No need for maintenance plans, no special licenses, no highly skilled staff: Mototok's low maintenance and personnel costs effectuate the quickest ROI of the industry. Utilizing cutting edge technology, using an electric Mototok is a simple one-man-operation.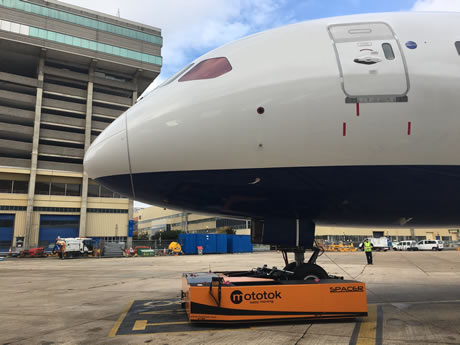 Mototok tugs are designed for aircraft with single or dual nose wheels from the rear or the front. Nose wheels are picked up using a "one-click function" that takes only about 15 seconds. Operating the tugs is so easy that training takes no longer than three hours. A driving licence is not required.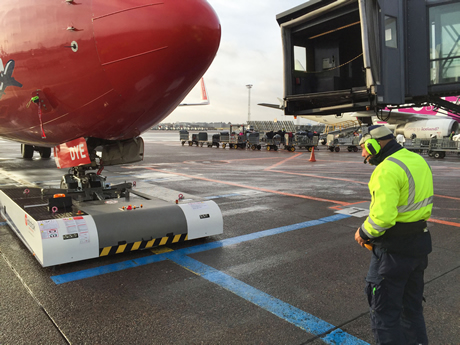 Mototok's customers include globally active FBOs, MROs, aircraft manufacturers, airports, airlines, the navy, military and industrial companies with their own flight operations. Mototok offers tugs with a capacity of 28 t (M528), 39, 50 or 85 t (Twin Series) and 95 or 195 t (Spacer). Mototok Spacer is capable for pushback operations and comes with a NTO license for Airbus A320 and family as well as Boeing 737 and family.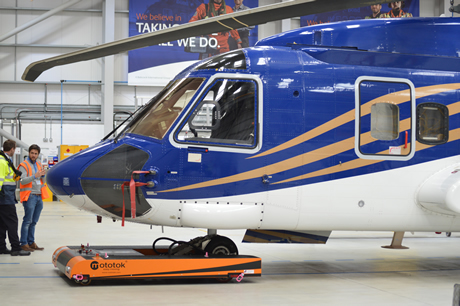 Quickest charging times in the industry and no special electrical requirements. Move airplanes up to 2-3 days (depending on workload) without recharging. With our pushback machines you can manage up to 25 pushbacks with one battery charge. And with Mototok's built in ground power unit (24/28V) in most of our models you can start up the aircraft engines without using a second unit.