XLR Jet Centres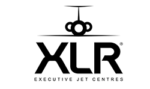 XLR operates four luxury private jet centres in the UK – at Birmingham, Liverpool, Bournemouth and Exeter.
Passionate about creating the ultimate private flying experience for VIP passengers, XLR has built an enviable reputation with owners, pilots and brokers and consistently delivers a seamless, priority car-to-plane transit experience for private passengers, supported by a VIP concierge service.
---
XLR Birmingham is the flagship in the operation and has a 27,000 sqft heated hangar, two tier jet centre with several different passenger and crew lounges, private security within the facility and car parking for 30 cars.
---
XLR Liverpool is a boutique jet centre with passenger and crew lounges with private car park, private security (only FBO to offer this at this location) dedicated aircraft parking and the ability to offer PET arrival and departure options
---
XLR Exeter caters for a wide variety of business jets, the closest commercial airport to the popular hunting lodges within Exmoor National Park. The Jet Centre is located within its own private car park and has dedicated aircraft parking on the airfield. Although the facility does not have private security there is a dedicated area for XLR away from commercial passengers
---
XLR Bournemouth is set on the other side of the Airport and away from commercial flights. The Jet Centre has a dedicated parking area, passenger and crew lounges and full private security within the facility. This FBO caters for all types of flights and tech stops, the runway at BOH is very long and the FBO can handle up to B747 sized aircraft
---
All 4 FBO's have their own ground service equipment and we are a full service jet centre operator owned by Regional & City Airports RCA which is part of the Rigby Group.